Buy bicycles including consumer service after purchase!
Fietsdirekt.nl / Bikesdirect.nl / Fahrraddirekt.com is an activity of BSN B.V. (BikeServiceNederland.nl). As an intermediary for bicycle and bicycle related manufacturers, it focuses exclusively on medium-sized and large retail companies.
In addition to offering existing stocks of bicycle and bicycle-related products from manufacturers, BSN also focuses on long-term contracts. A number of brands are available for these fixed assortment products, such as VILLETTE – Hollande®, Bullock® and HYPE®. This range of BSN's own brands is complemented by a number of beautiful A brands from our manufacturers. These are also proudly represented by BSN. Brand differentiation is in the interest of all retail customers to prevent price erosion.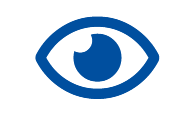 The manufacturers with which BSN works have their own service and warranty organizations per country. BSN already reserves part of its sales prices for service and warranty purposes. The service organization is well equipped with a call center, 160 fixed service points, supplemented with mobile technicians. In addition to this service concept, there is an option to take out a Pechpas subscription at an additional cost (only in the Netherlands). The breakdown assistance is carried out by the ANWB.
Orders placed through this site are placed directly with the manufacturers. BSN will receive an effort allowance from the manufacturer. The prices mentioned include a fee for BSN as well as the local service. The transaction then takes place directly with the manufacturer. With a "Quote Request", the manufacturer, BSN and interested parties will immediately receive an email confirming the request.